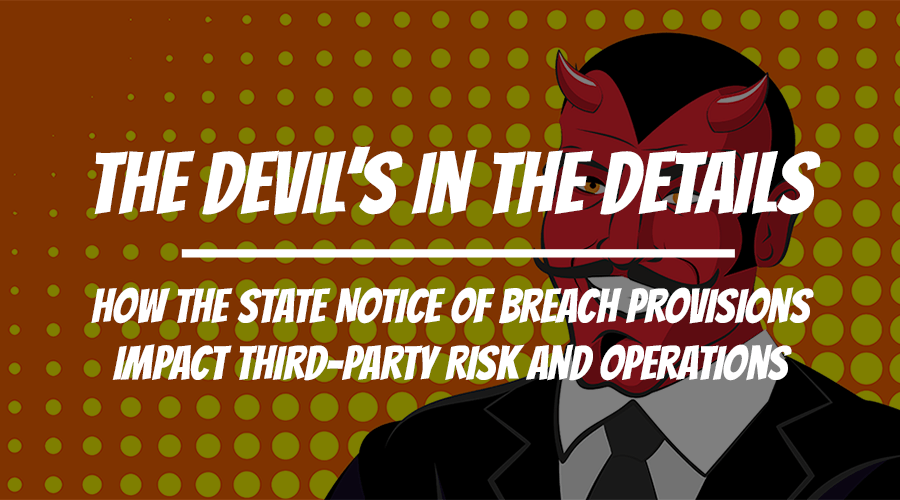 Access the Free Webinar
THE DEVIL'S IN THE DETAILS:
HOW THE STATE NOTICE OF BREACH PROVISIONS IMPACT THIRD-PARTY RISK
---
With new cyber laws and guidance being released both at state and federal level, it's a compounded problem on how to interpret and implement the complex steps associated with notice of breach provisions. Once you can discern the rules for both state and federal, how do you ensure that those rules are followed by all the key stakeholders in each department of your organization? This aspect of vendor management and operational risk should be front-and-center for the financial institution who understands the implications if not handled correctly. This webinar will feature such takeaways as:


An overview of what's at stake with notices of breach from regulatory agencies
Why state statutes for notice of breach provisions are important
How the state statutes can align or conflict with federal guidelines
Best practices on working with other departments for effective implementation
A primer on notification processes: what, when and how to disclose in terms of data
An understanding of the role of vendors as part of the notification process
Easily share this webinar with friends and colleagues.