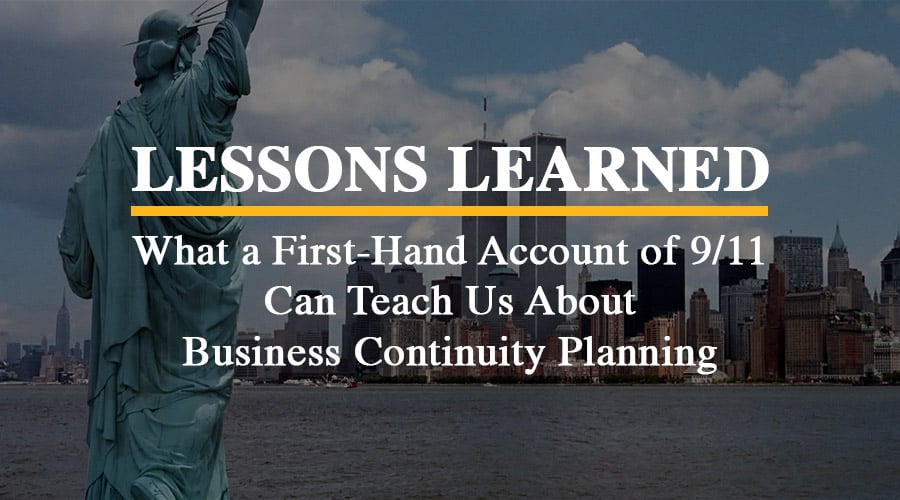 Download the Webinar

LESSONS LEARNED:
What a First-Hand Account of 9/11 Can Teach Us About Business Continuity Planning

---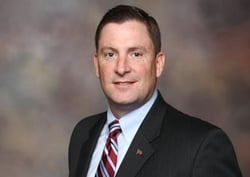 On September 11, 2001, Lt. Col. Darling worked for the White House Military Office, Airlift Operations Department. It was in this position that he supported the President, Vice President and National Security Advisor in the underground President's Emergency Operations Center and witnessed unprecedented leadership and decision-making at the highest levels of our government. With this life-changing attack on our nation, Lt. Col. Darling saw first-hand how imperative it is to have proper planning in place in the event of a disaster.
This special joint webinar will showcase the compelling parallels in planning for and executing on business continuity planning and disaster recovery while Darling shares his story. Key takeaways include:
The role of leadership in a crisis – and how to adapt when the leader is absent

Determining how much training/planning is enough

Best practices for crisis decision making

Understanding the difference between business continuity planning and disaster recovery – and putting plans for both in place
Easily share this webinar with friends and colleagues.