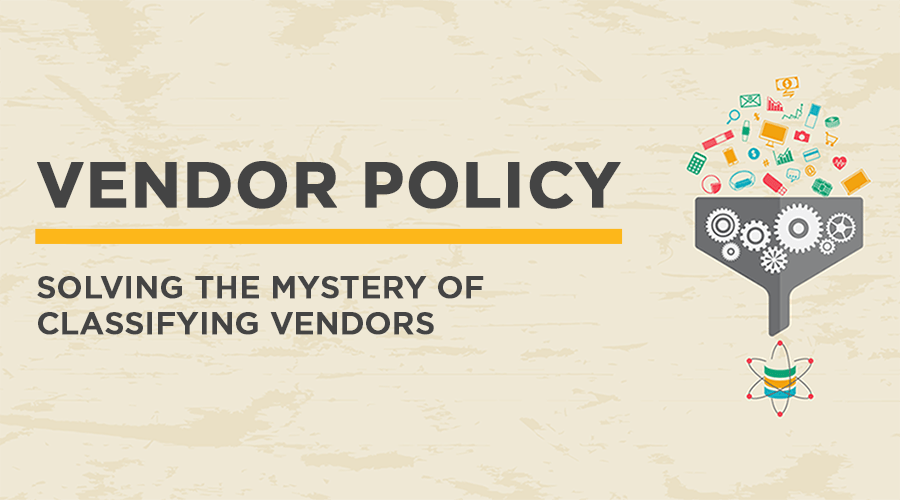 Download the Webinar
VENDOR POLICY:


Solving the Mystery of Classifying Vendors


---
If your vendors are labeled or classified solely by dollar amount, you may be in for a surprise. The amount you spend on a vendor, may not correlate to the risk that vendor poses to your institution. There are many factors that you have to consider when labeling a vendor, such as GLBA Information, the financial and operational effects on the institution, if the vendor were unable to provide services and the ability to replace a vendor, which should be included in your Third-Party Risk Management Policy and Procedures. All vendors are not created equal. It's easy to try to categorize them using broad terms, but that may be too vague to be effective. This webinar will help you with best practices for classifying vendors within a comprehensive management policy for your third-party risk program. We will discuss:
Regulatory guidance and requirements for labeling and classifying vendors

What criteria should you be using to achieve this task

Too broad or too narrow – What you should include in your Policy and Procedures
Easily share this webinar with friends and colleagues.