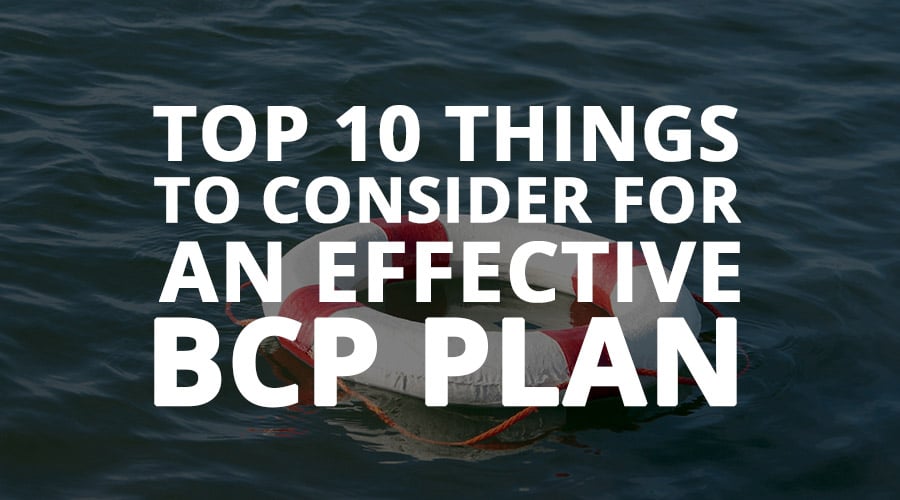 Register for this free webinar:
TOP 10 THINGS TO CONSIDER FOR AN EFFECTIVE BCP PLAN
---
How's your financial institution's business continuity plan? Are you certain it's current and comprehensive? Or did someone compile it back in 2013 and it has remained in binders ever since? Given the rough past few months of weather and fire calamities, now's a good time to go back to basics in considering the state of your BCP plan. We'll explore the fundamental steps necessary to ensure that you're structuring your BCP program in the most effective format, addressing such issues as:

Gather/Organize the Right Information

Recovery Strategies

Third Parties

People

Call Trees

Resources

Locations

Teams

Documents

Required Functions
Even if your organization has a full-fledged BCP program, it's always useful to have reminders on these foundational best practices so your financial institution can remain operational amidst a catastrophic event.
Easily share this webinar with friends and colleagues.